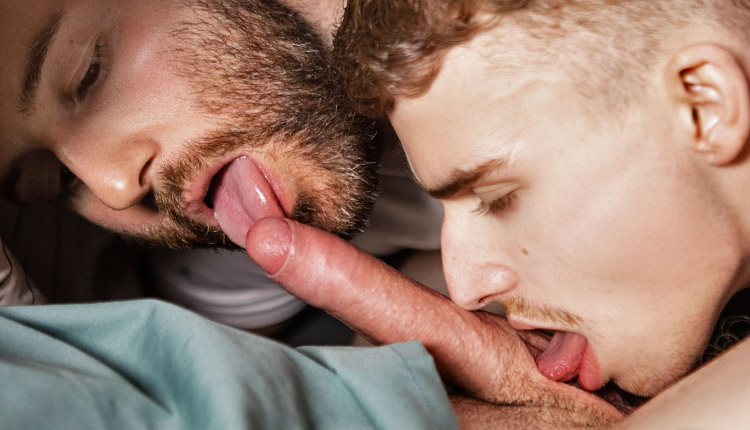 Ryan Jacobs, Finn Harding & Tanner Hall
Finn fucks both boys in 'Catering to the Caregiver' from Men.com.
Tanner Hall brings home boyfriend Ryan Jacobs to visit his sick dad, but the horny couple are more interested in hot healthcare worker Finn Harding. Tanner gets to fuck Ryan's mouth while he watches Finn fuck his hole, then Tanner gets fucked doggystyle by Finn and sucks Ryan, and both bottoms take turns riding the hunky caregiver.