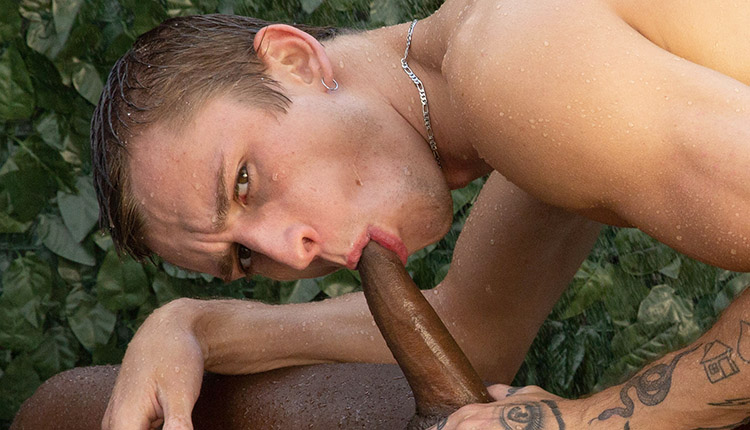 Theo Brady drilled by Andre Donovan
Andre tops Theo in 'Rain On Me' from Men.com.
The rain pours down over Theo Brady's body as he pulls down his bathing suit. Then it's Andre Donovan's turn under the spray as he rubs his bulge through his skintight briefs. The guys kiss, with Theo swallowing the top's thick cock, then Andre tastes the bottom's hole. Theo gets pounded doggy-style in the rain, fucked in missionary, and then Theo rides Andre reverse till he sprays his load.