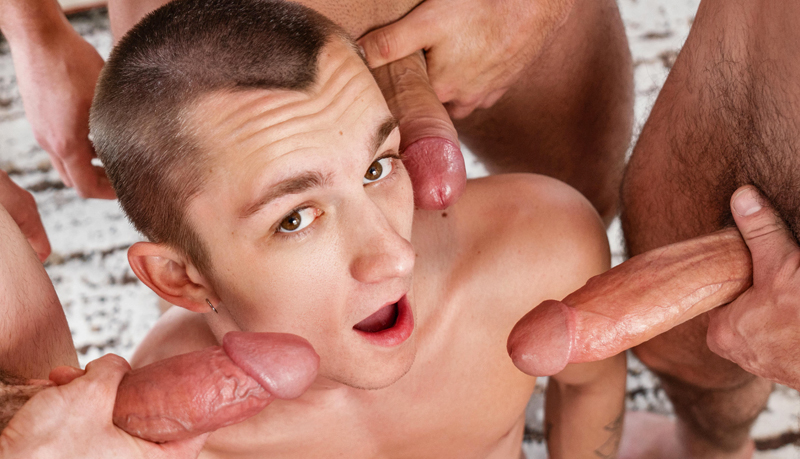 Theo Brady gang-banged by Michael, Jack & Zane
Theo takes all three in 'Three Brothers Part 3' from Men.com.
Zane Williams and Jack Hunter drag their brother's now-ex-boyfriend, Theo Brady, into the living room so he and Michael DelRay can talk things out, or fuck things out. Theo sucks Michael and Zane begins eating the twink's ass as Jack watches. Zane fucks Theo doggy-style 'til he cums on his ass, then it's Jack's turn to penetrate the bottom, and finally Michael pounds Theo's hole hard.