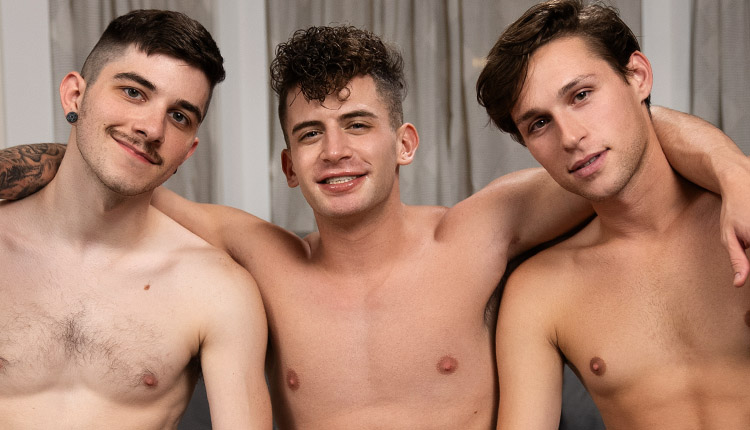 Trevor Brooks & Harrison Todd top Shae Reynolds
Shae takes two in a TwinkPop release from Men.com.
Harrison Todd's roommate is getting laid, and the noises wake him. He finds Trevor Brooks riding his roommate, Shae Reynolds, who takes a break to let Harrison fuck him. Then it's time for a threesome, as Shae and Harrison suck Trevor, then Shae's ready to get double penetrated. Shae joins the train, topping Trevor as Trevor fucks Harrison until Shae takes two loads on his face.
TwinkPop includes a large catalog of videos from Men.com (its parent company) plus some additional ones only available from TwinkPop. Click here for the TwinkPop exclusives.