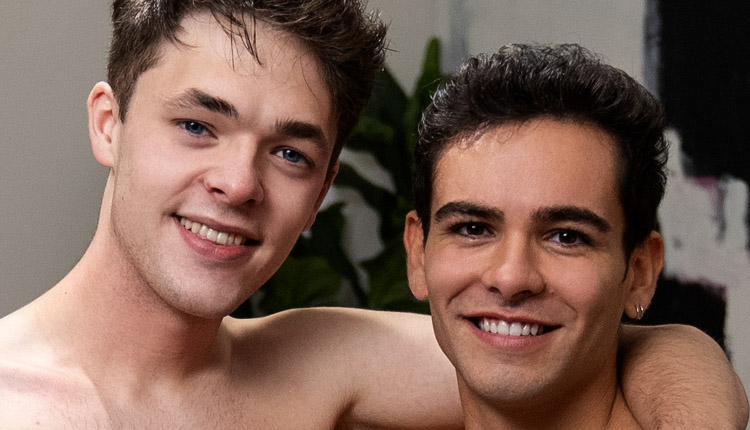 Troye Dean & Damian Night flip-fuck
Troye tops Damian and vice-versa in 'Stiff In The Cock
' from Men.com.
Troye Dean and his boyfriend have booked a couple's massage with masseur Damian Night, who massages and fucks the twink's feet, then climbs on the table to dick him down. When the masseur moves to his BF, Troye gives him a sneaky BJ, then it's his turn to fuck Damian. After the boyfriend discovers the cheating and storms out, Damian sucks Troye, then rides him, and the y flip again as Damian pounds Troye in missionary.