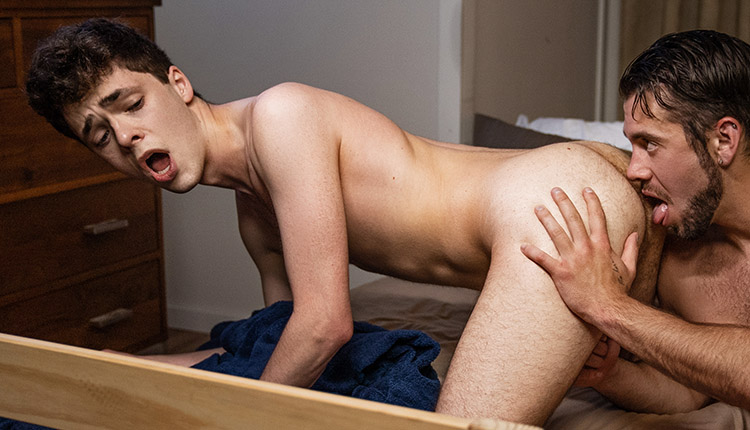 Troye Dean topped by Dante Colle
Dante drills Troye in 'Carbon Copy' from Men.com.
Dante Colle catches Troye Dean watching him jack off, and the conversation turns to whether they've ever been with a dude. Dante talks about a guy who sucked his cock, so Troye gives it a try. Then Dante bends his roomie over to finger his hole, rim him, and fuck Troye doggy-style, then missionary. Troye rides the top, then takes it pile-driver until Dante shoots his load on his hole and slides it back in.