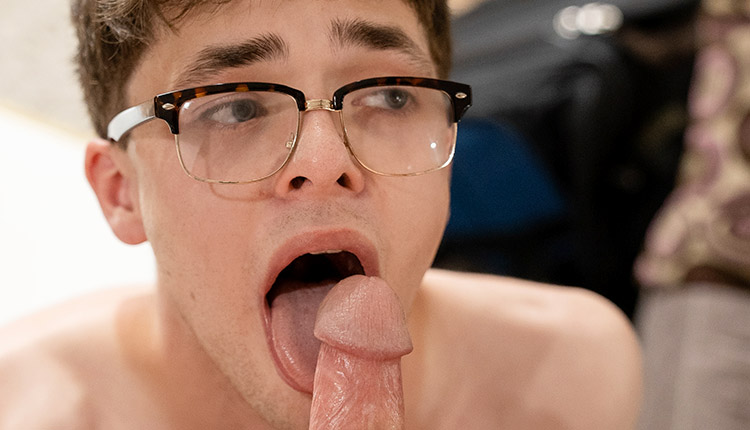 Troye Dean with Daniel & Caden
Troye's topped in part 1 of 'Throuple Trouble' from Men.com.
When Troye Dean and Caden Jackson stay overnight with a straight couple, Troye can't help noticing Daniel LeBang might not be as straight as he seems: he grabs a handful of Troye's ass during the hello hug. After Troye gives Caden a blowjob in the guest room and takes a facial, he walks in on Daniel and takes a pounding until he's covered with more cum. For more Troye, see his Men.com model page.