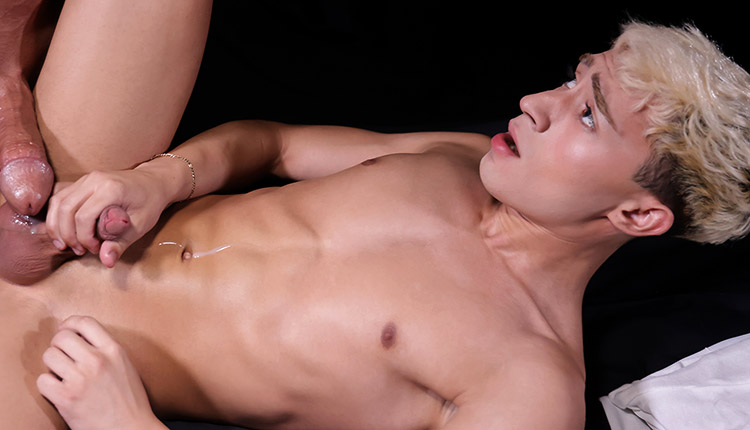 Ander Wolfson drilled by Matthew Figata
Matthew tops Ander in 'Anointment Anxiety' from Missionary Boys.
Elder Ander Wolfson's anointment is nigh and he's nervous, but President Matthew Figata reassures him that everything will be fine. The young missionary hasn't committed any sinful transgressions, so his body is pure and ready. Ander's anointment anxiety soon becomes anal as Matthew penetrates him as part of the holy ceremony. For more Ander, see his Say Uncle model page.