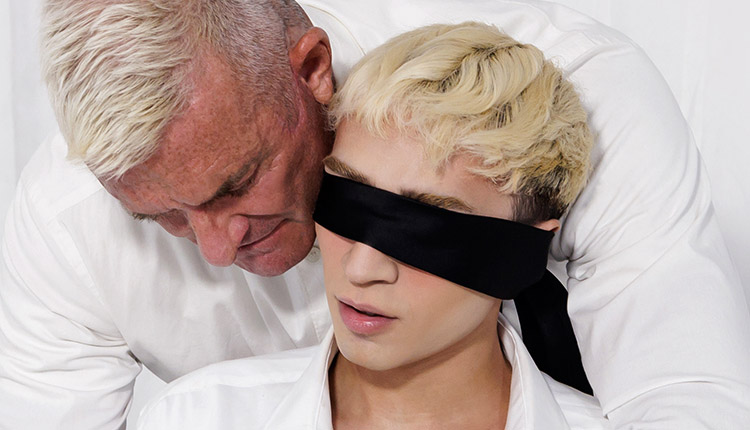 Ander Wolfson fucked by Matthew Figata
Matthew tops Ander in 'A Gesture of Humility & Service' from Missionary Boys.
At Elder Ander Woflson's worthiness check, President Matthew Figata shows interest in the boy's relationship with his mission companions, concerned that there might have been inappropriate physical contact. Ander reassures him that nothing happened, but Matthew must be thorough and penetrate the boy to warn him of the ways of sin. For more Ander, see his Say Uncle model page.