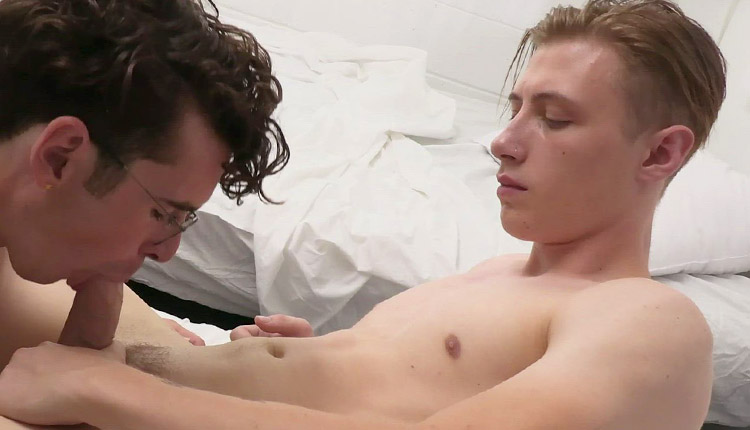 Cole Church screws Mark Something
Cole tops Mark in 'Elder's New Companion' from Missionary Boys.
Elder Mark Something asks Cole Church if he's happy to be his companion, to which Cole says he's very excited because he really admires Elder Mark. Cole mentions that he's hot and starts taking off his clothes and Elder Mark ends up getting pounded by Cole's delicious cock.