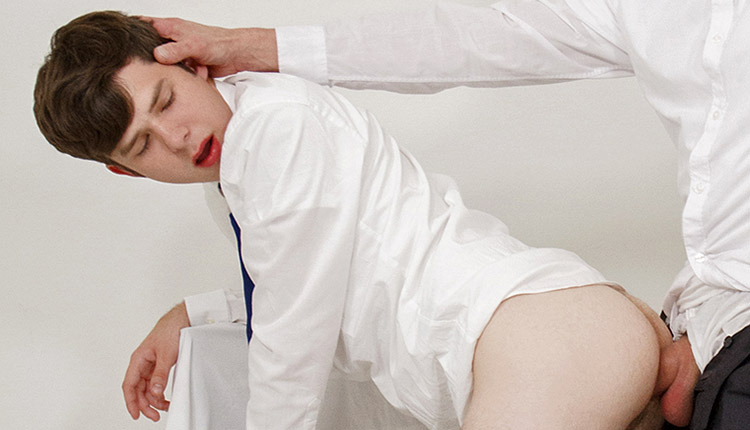 Dakota Lovell drilled by Myles Landon
Myles tops Dakota in 'Elder Seeks Forgiveness' from Missionary Boys.
When Elder Dakota Lovell meets with President Myles Landon, he confesses sins he's committed before joining the mission. President Landon will absolve him of his transgressions, but first he will personally punish the young Elder.