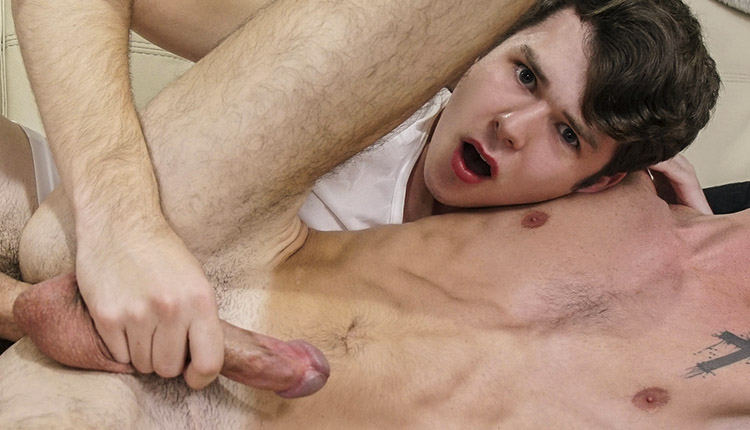 Dakota Lovell drills Cameron Lane
Dakota tops Cameron in 'A Devious Massage' from Missionary Boys.
When Elder Cameron Lane complains about his back pain due to carrying his backpack around all day, Elder Dakota Lovell offers to give him a massage to relieve some of the pain. Once Cameron is laying naked on the couch, Dakota shifts his attention to his naughty hole.