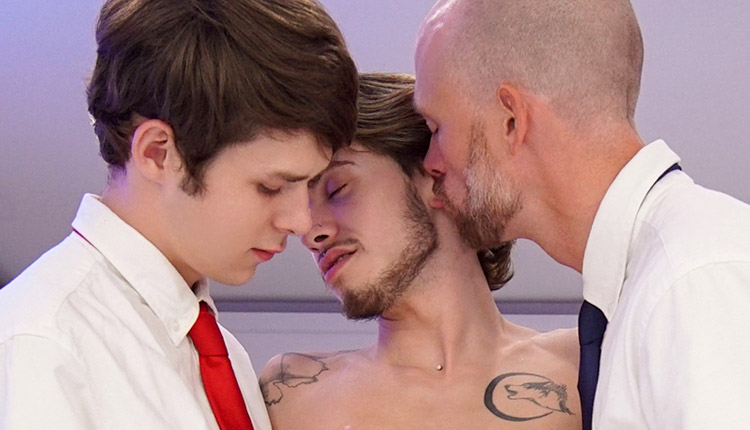 Dakota Lovell drills Ryan Kneeds & Jake Lawrence
Dakota tops twice in 'A Sinful Fantasy' from Missionary Boys.
Missionary boys Dakota Lovell and Jake Lawrence visit Ryan Kneeds one more time and ask him if he's ready to be baptized. Ryan confesses that he has a fantasy he wants to fulfill, and they assure him that they can help him, but only if he promises to join the church. The promise is made and the three get naked and ready to sin.
Say Uncle model page: Dakota Lovell
Say Uncle model page: Ryan Kneeds