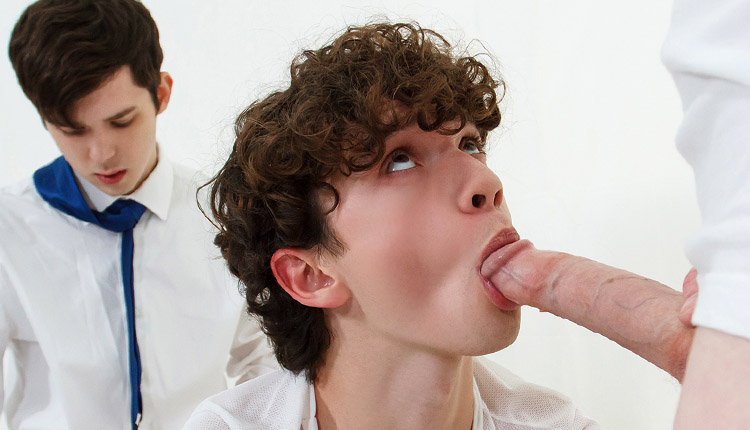 Dakota Lovell drills Sam Ledger
Dakota tops Sam in 'Elder Ledger's Penance' from Missionary Boys.
After Dakota Lovell reports Sam Ledger for wrongdoings, leader Brody Kayman must take immediate action. Sam is blindfolded and laid on a table, where Dakota and Brody spank his ass and have their way with his hole. Sam loves the sensation and is happy to repent and pay penance for his sins.