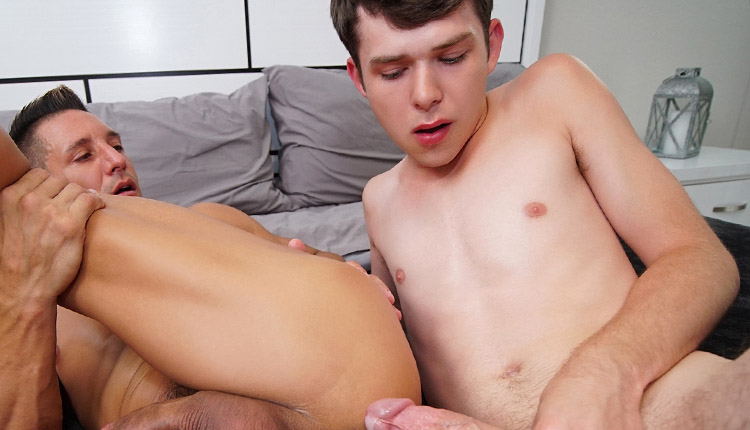 Dakota Lovell tops Jax Thirio
Dakota drills Jax in 'The Bishop's Visit' from Missionary Boys.
Missionary boy Dakota Lovell welcomes Bishop Jax Thirio into his home, shows the bishop to his room and then prepares a shower for him. When Jax gets in the shower, he asks Dakota to help him wash his back, and pretty soon they are both naked and tending to each other's dicks.