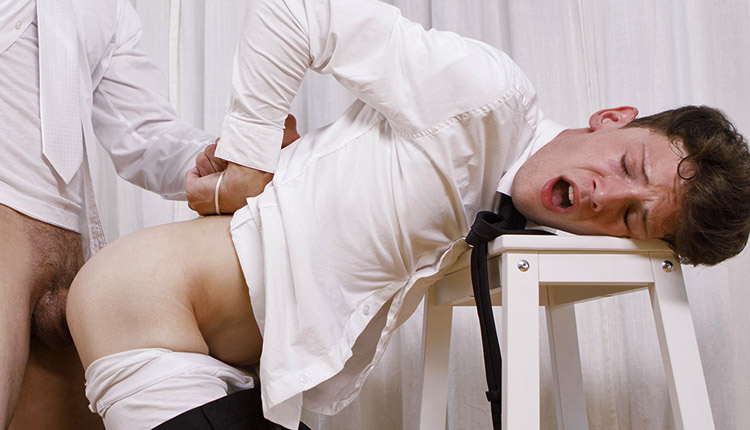 Edward Terrant topped by Beau Reed
Beau bangs Edward in 'The Test Of Trust' from Missionary Boys.
Voracious President Beau Reed can't wait to test sexy Elder Edward Terrant's faith in him. To make sure the boy trusts his every move, he probes the little guy's tight asshole and shoves his raging hard-on deep inside for an intense barebacking session.