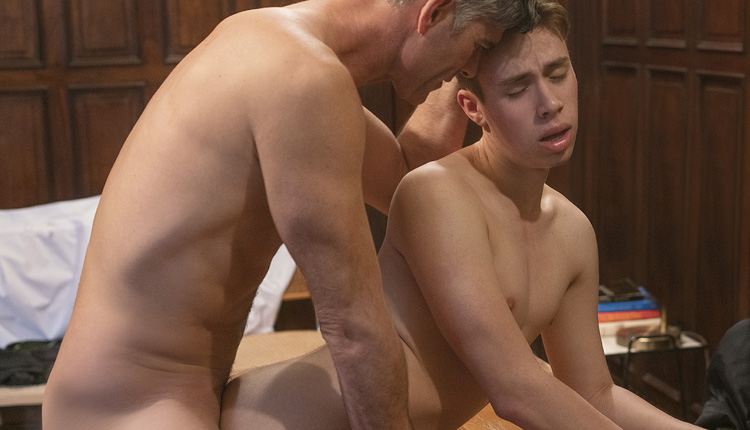 Adam Awbride gets grinded
Oaks indoctrinates young Awbride in 'The Calling' from Missionary Boys.
President Oaks (Damien Oaks) makes Elder Awbride (Adam Awbride) disrobe, kneel and rub his face on a hard cock. Soon, Awbride strips bends over, letting Oaks enter him from behind. The older man penetrates the boy's tight hole, sliding his cock deeper and deeper. The pleasure and pain overwhelms him as Oaks begins to stroke harder, fucking him passionately.
Click to get the animated GIF below.