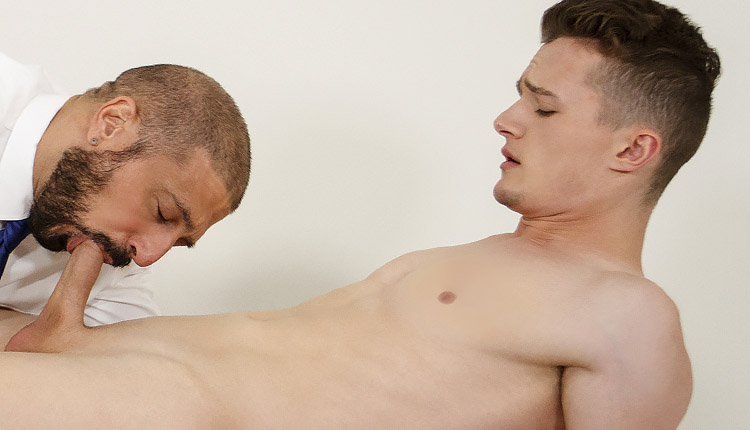 Grant Ducati fucked by Marco Napoli
Marco tops Grant in 'Ceremony Gets Sinful' from Missionary Boys.
President Marco Napoli is assigned to perform the holy anointing ceremony on Elder Grant Ducati. After helping him undress, Grant lays on the altar as Marco rubs his body with holy oil. Soon after, Marco proceeds to thoroughly explore Grant's sacred hole.