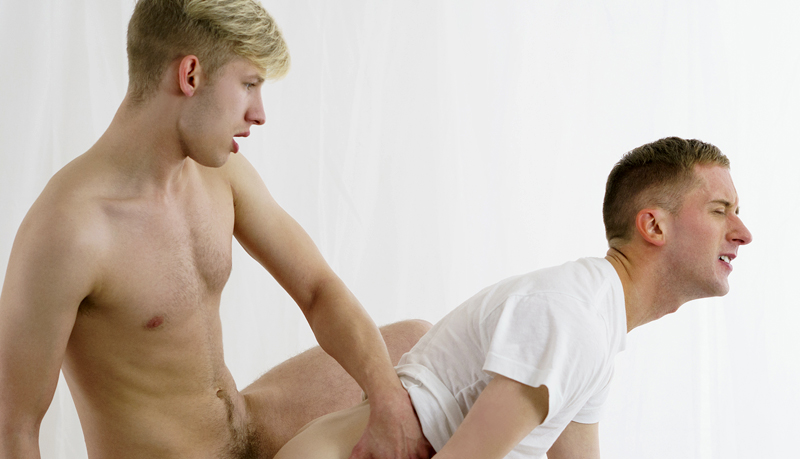 Jace Madden shags Chase Daniels
Chase takes a topping from Jace in 'Sneaking' from Missionary Boys.
After creeping out of the main hall and into the temple, impressionable Elder Madden (Jace Madden) and Elder Daniels (Chase Daniels) find themselves alone in a pristine white room. There, Madden penetrates his subversive companion's sweet rim with a searing passion he's never felt before.