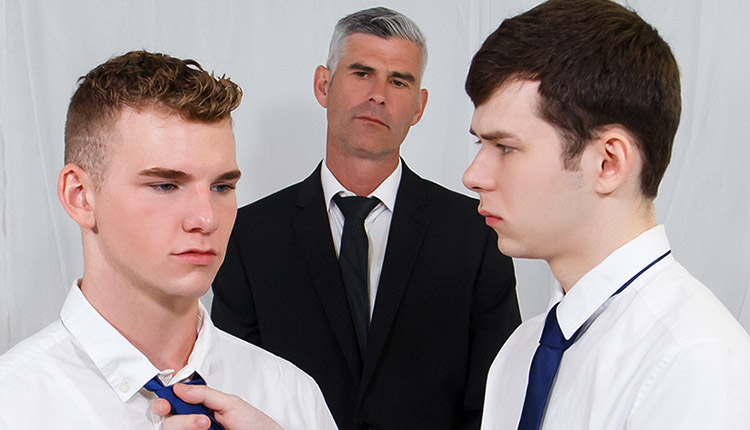 Jack Waters, Dakota Lovell & President Oaks
Jack's drilled in 'Skipping Missionary Work' from Missionary Boys.
Elder Dakota Lovell is onto his mate Jack Waters, so he summons a meeting with him and President Oaks to uncover his lies. Jack has been skipping his missionary tasks to fool around with girls in town. Oaks is shocked and gets a confession out of Jack, so punishment is in place. He and Dakota fuck Jack as a lesson on how every action has consequences.