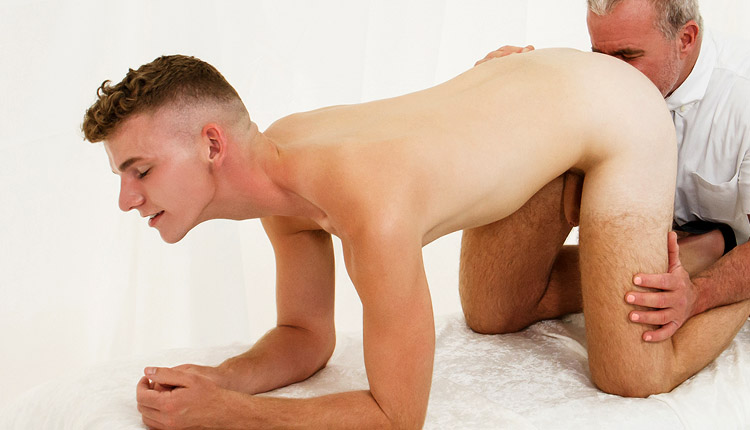 Jack Waters drilled by Dale Savage
Dale's on top in 'Jack's Anointment' from Missionary Boys.
The day has come for Jack Waters' anointment, and leader Dale Savage is the one to initiate him into the brotherhood. Jack does better than expected and shows Dale he has made the right choice in selecting him. For more Jack, see his Say Uncle model page.