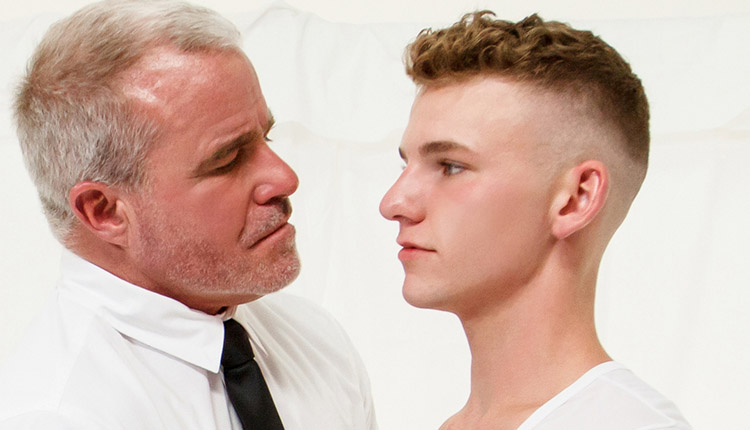 Jack Waters tops Dale Savage
Jack drills Dale in 'Sexual Purity' from Missionary Boys.
Father Dale Savage is conversing with young catholic boy Jack Waters when he starts asking him more intimate questions, especially about his sexual purity. Jack opens up to Dale, who takes this chance to pervert the young boy. For more Jack, see his Say Uncle model page.