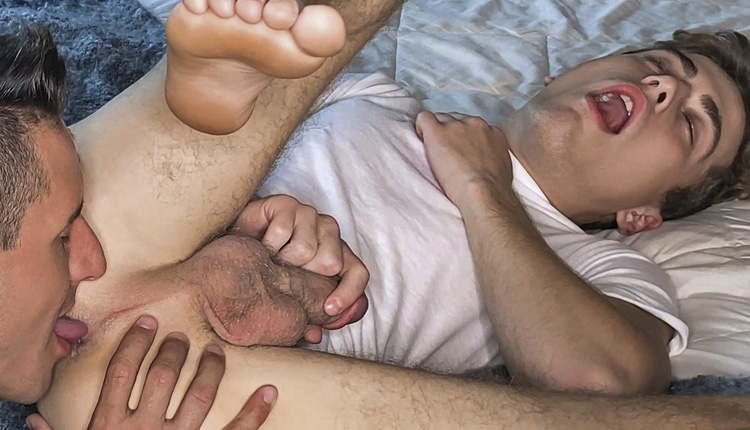 Jesse Bolton topped by Jax Thirio
Jax screws Jesse in 'Visited By The Bishop' from Missionary Boys.
Elder Jesse Bolton gets visited by Bishop Jax Thirio. The bishop is proud of the boy and the progress he's made since he first arrived in the mission. Elder Bolton asks the bishop for a blessing, and as soon as the bishop touches the boy's head he knows he'll have to get into his tight hole one more time.