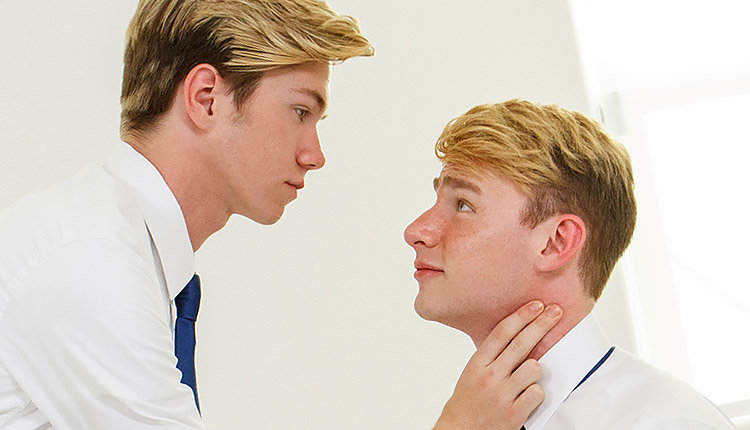 Jordan Lake fucks Eric Charming
Jordan tops Eric in 'A Quiet Confessional' from Missionary Boys.
Eric Charming has been having sinful thoughts and seeks guidance from a superior. But Jordan Lake is filling in for their president and so must carry out a confessional himself. Through a thorough examination, Jordan gets to the root of Eric's troubles and can finally help ease Eric's problems. After receiving Jordan's help, Eric begins to feel much better.