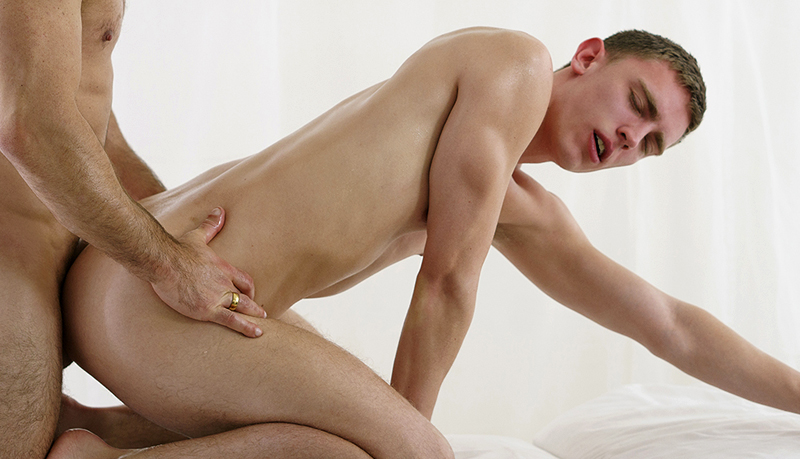 Mason Dean drilled by Jesse Zeppelin
Mason's oiled and opened in 'Elder Dean: Anointing' from Missionary Boys.
Elder Dean (Mason Dean) doesn't say much – he learns the rules and follows them. Bishop Jesse Zeppelin lays down his own set of guidelines, plugging the boy's tight asshole with his shaft and stretching his rim until he blows his sticky load. For more Mason, see his Say Uncle model page.