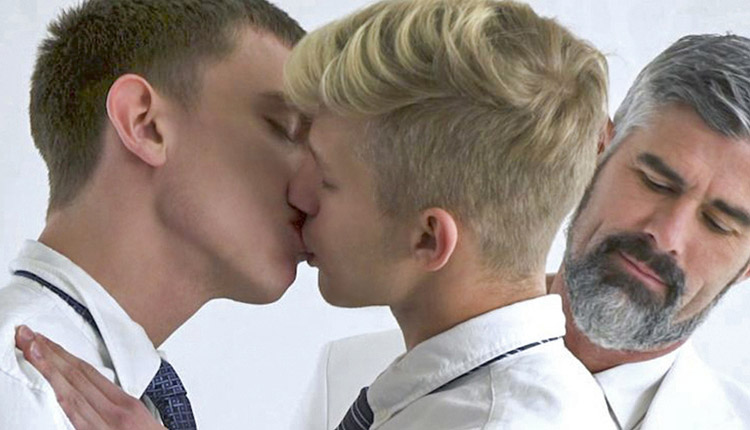 Mason Dean, Jace Madden & President Oaks
Jace gets fucked and re-fucked in 'Bonds of Brotherhood' from Missionary Boys.
Elder Madden (Jace Madden) and Elder Mason (Mason Dean) have a clear affinity for each other. Little does President Oaks know, these boys have indeed experienced each other's bodies physically. Oaks tells them to undress, then Oaks and Mason spit-roast Jace aggressively. As Oaks watches cum drip out of Jace's asshole, he knows these boys would go to the ends of the earth for the priesthood.