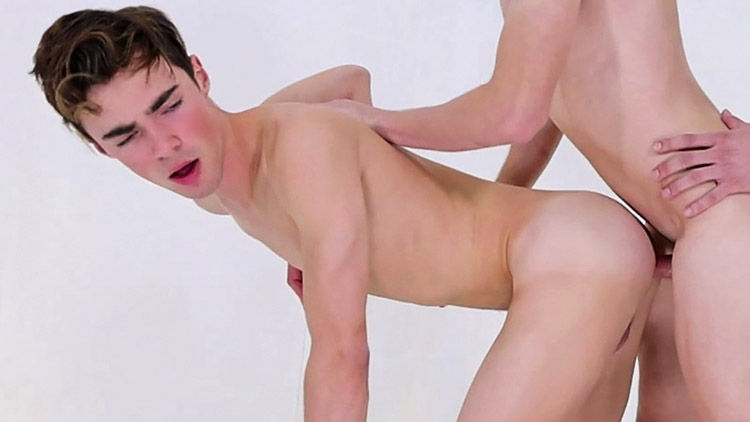 Nick Floyd & Aaron Allen with Ty Roderick
Aaron and Nick get nailed in 'How To Act on Impure Thoughts' from Missionary Boys.
Elder Nick Floyd's worthiness check will be a very special one. President Patrick calls the missionary boy as well as elder Aron Allen, Floyd's companion. The boys answer some questions about their sexual activity while Patrick tries them by having both suck his cock. The boys comply, then Patrick fucks Allen while he does the same to Floyd.