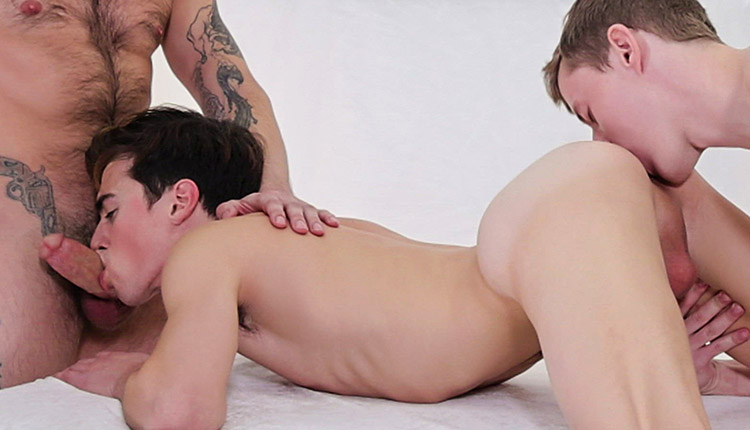 Nick Floyd & Aaron Allen with Ty
Nick and Aaron bottom in 'Sinfully Anointed' from Missionary Boys.
Elders Aaron Allen and Nick Floyd's anointment finally arrives. The boys are nervous as president Ty Roderick conducts the ceremony. The three undress and Aaron puts ointment on Nick's body. All the rubbing makes the missionary boys feel tempted, the perfect excuse for Ty to feed Nick his cock before Aaron rims his mate, preparing for a very unholy threesome.