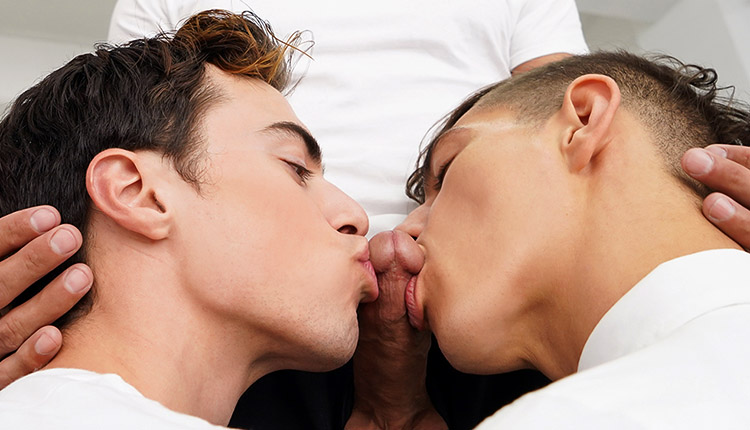 Nick Floyd, Benvi & Jax Thirio
Nick's nailed in 'Breaking the Rules of Chastity' from Missionary Boys.
President Jax Thirio caught elders Benvi and Nick Floyd breaking the rules of chastity. He has zero tolerance for rule-breakers, so he has to separate them. As Jax spanks Nick, Benvi begs for a way out of this situation and Jax offers them a sinful pact to keep this hot mess a secret.
Say Uncle model page: Benvi