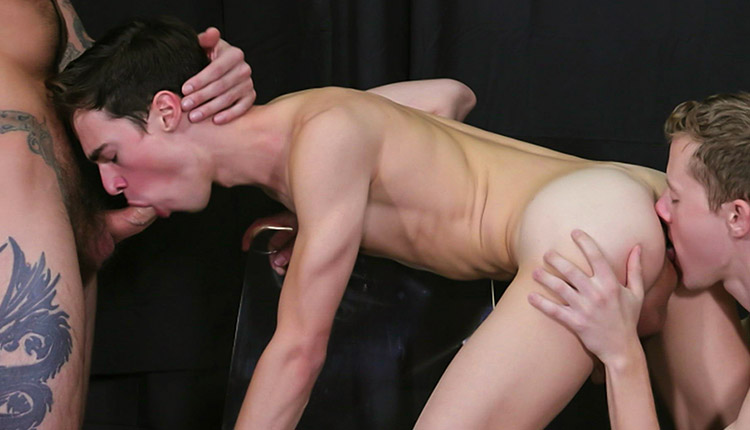 Nick Floyd fucked by Aaron Allen & Ty Roderick
Nick takes two in 'The Mouth is Not for Blasphemy' from Missionary Boys.
Elder Nick Floyd has been using the lord's name in vain, so Aaron Allen tells president Ty Roderick about his sinful ways. The two are summoned and Ty makes the two boys kneel to swallow his cock, in hopes they learn the sinful nature of their actions. The elders engage in a fuck session that will dissuade them from behaving improperly again.