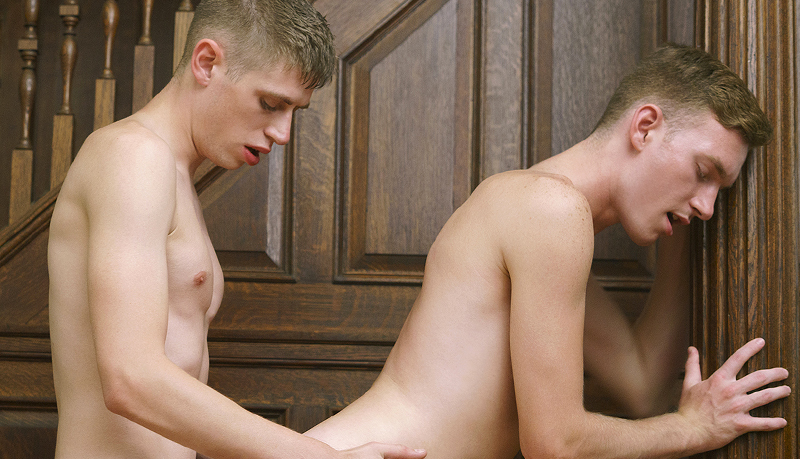 Oliver Dean drills Dylan Herring
Oliver humps Elder Herring in 'Sneaky Companions' from Missionary Boys.
Rebellious Elder Dean (Oliver Dean) doesn't care that he's waiting for a meeting with the president of the mission – he's horny and he wants to play with his companion Elder Herring (Dylan Herring). He gets handsome Herring to give him a sizzling handjob and then perk his ass out for some steamy anal pleasure.