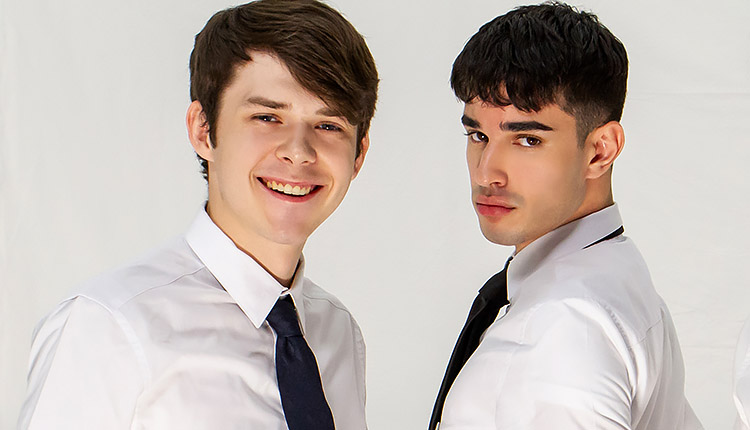 Rob Quin & Dakota Lovell with Parker
Rob takes two in "Elders' Impure Deeds" from Missionary Boys.
Concerned with the sinful nature of their deeds, President Parker Brookes summons elders Rob Quin and Dakota Lovell. After pulling a confession out of them, he requests the boys show him the anal play they have been engaging in. The boys comply willingly, and to make sure the punishment is exemplary, Parker decides to take part in it.