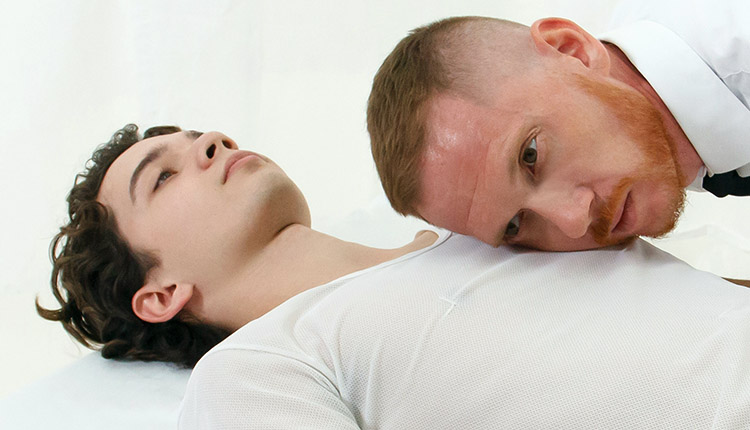 Sam Ledger bred by Brody Kayman
Brody screws Sam in 'Time to Serve the Mission' from Missionary Boys.
Elder Sam Ledger is summoned by President Brody Kayman for his moment of glory. Sam is nervous, but Brody assures him there's nothing to fear. Sam lies down, his pants are removed, and Brody sucks his cock and plays with his ass to prepare Sam for a sacred moment of bonding. For more Sam, see his Say Uncle model page.