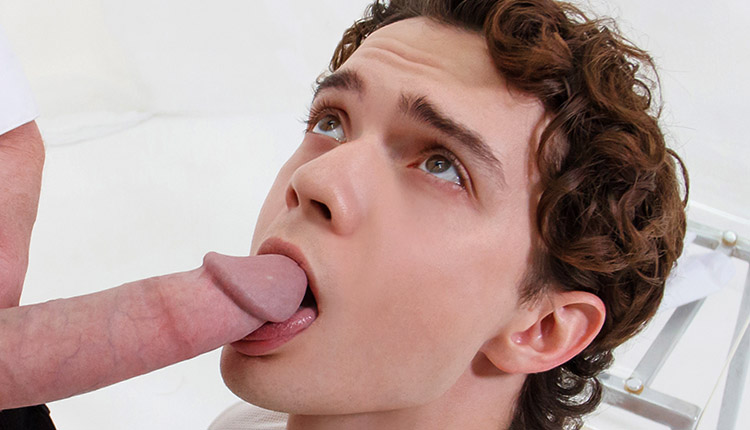 Sam Ledger screwed by Brody Kayman
Brody bangs Sam in 'Learning from Impurity' from Missionary Boys.
Will elder Sam Ledger pass his worthiness review? President Brody Kayman asks him about his impure thoughts and the boy hesitates. He's been distracted by the idea of other men and has fantasized about them, so the president needs to help him focus – by showing Sam what it feels like to have another man inside him. For more Sam, see his Say Uncle model page.