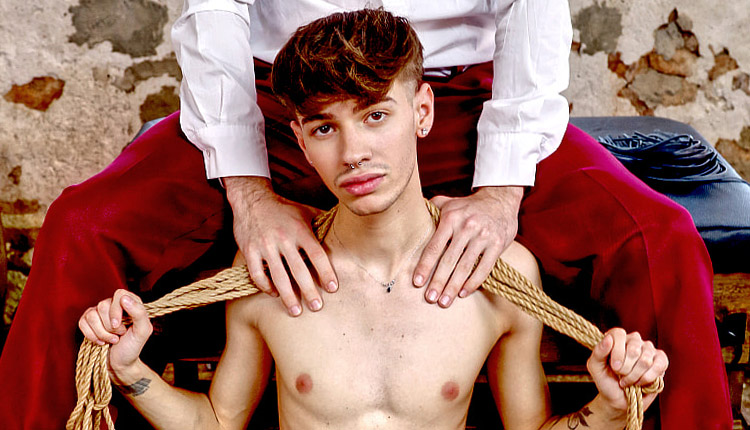 Gabriel Dior blows Greg Tuocarofit
Gabriel's abused in 'Footjobs & Lipsticks' from My Dirtiest Fantasy.
Gabriel Dior wants to get as feminine as possible for Greg Tuocarofit. Some lipstick and pantyhose gets him ready to suck cock and give an amazing foot-job that will make the master tremble. Gabriel won't move at all, since he's tied, until the job is finished.