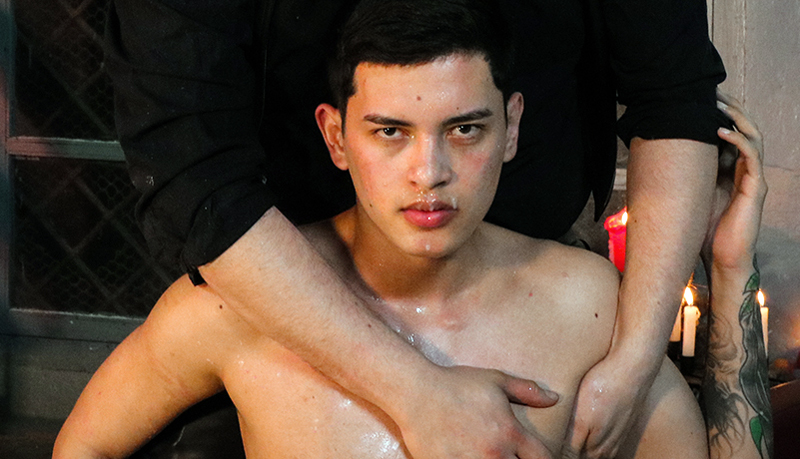 Jacob Ryan & The Puppeteer
Jacob's worked over in a 2-part 'Wet Dream Academy' scene from My Dirtiest Fantasy.
In part 1, Jacob Ryan is dragged in by his chain leash and The Puppeteer whips the boy hard. Then he's untied and layed down, where his legs get tied up, cock placed in a torture belt and mouth gagged, ready for more. In part 2, Jacob is bound and laying on a rug, and The Puppeteer lights some candles above the boy, then pours some more wax over his body. Jacob gets tied with his hands up, legs spread, and gets some more whipping on his balls.
My Dirtiest Fantasy model page: Jacob Ryan
My Dirtiest Fantasy model page: The Puppeteer