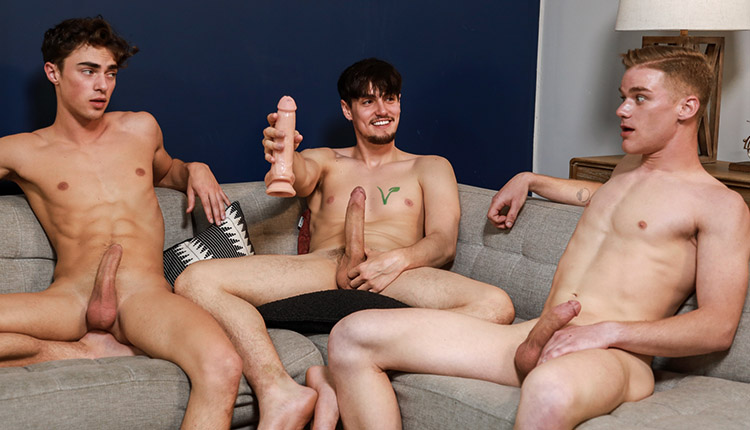 Collin Merp fucks Nick Floyd & Jonathan Tylor
Collin tops two in 'Fucking Both Stepbrothers' from Next Door Taboo.
Jonathan Tylor and Nick Floyd both like Collin Merp, the cute guy from across the hall. When the stepbros receive a dildo as a present from Collin, they argue over who the dildo was meant for. When Collin admits it was for both of them, things take a crazy turn.