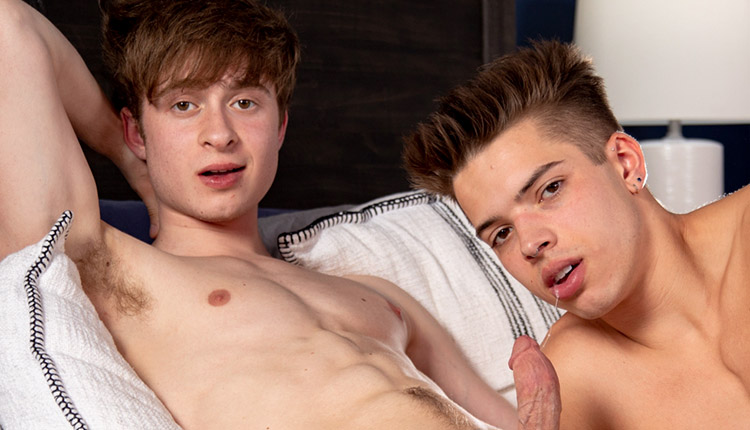 Evan Knoxx nails Cody Viper
Evan tops Cody in 'How Do You Know?' from Next Door Twink.
Cody Viper and Evan Knoxx have been best friends since high school, even after Evan came out to him. When Cody starts wondering about his sexuality he goes to Evan for help. But will Evan be able to help him figure it out?