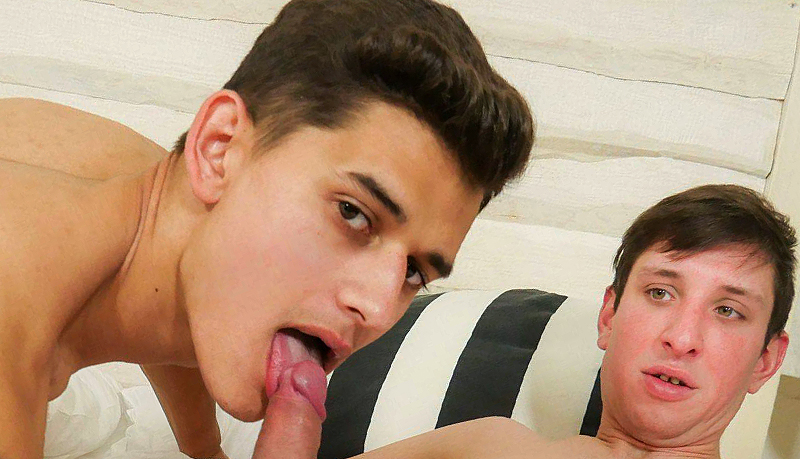 Luke Geer fucks Jack Finix
Luke packs Jack's backside in 'Come On In' from Southern Strokes.
Jack Finix is alone in his room, stroking his cock when he looks up and sees Luke Geer, who steps inside, grabs Jack's tool, and takes over as they make out. Jack slobbers all over Luke, who returns the oral favor, then claims Jack's ass. He slides home, nice and slow, then picks up speed to give Jack a steady bareback fuck.