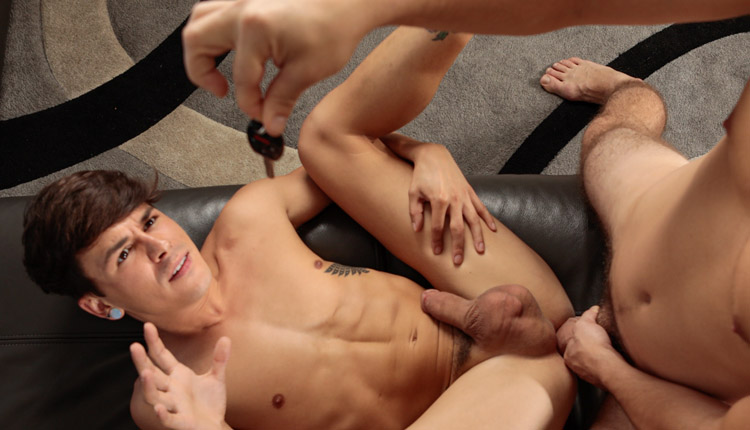 Michael Del Ray screws Andy Taylor
Michael tops Andy in 'Give Me The Keys' from Next Door Taboo.
Andy Taylor asks for the car keys from stepbrother Michael Del Ray. The only way he will give up the keys is if Andy gives him a blowjob. Michael takes out his cock and Andy begins to suck. Michael soon takes off his clothing and relaxes on the couch with Andy still sucking. A little time passes and now Andy has no clothing on and Michael goes straight for his ass with his tongue and licks it like crazy.