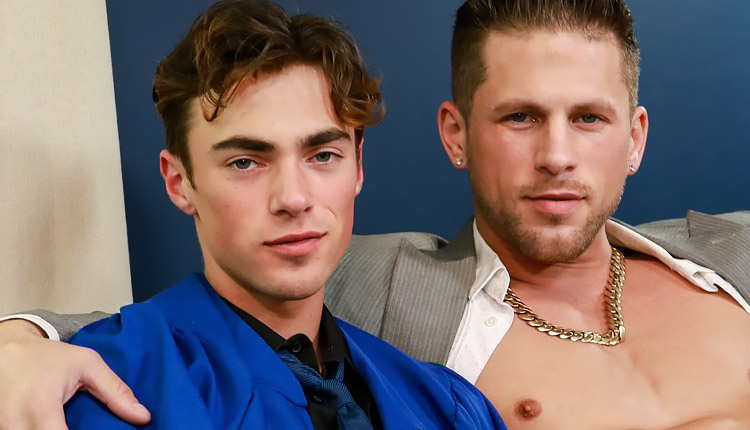 Roman Todd tops Nick Floyd
Roman nails Nick in Vale-dick-torian' from Next Door Taboo.
Nick Floyd decides to wear his graduation robe without any clothing underneath, only to embarrass his family by exposing his naked aroused cock to the entire graduating class. Initially elated with pride for his valedictorian stepson and now mortified, Roman Todd drags Nick home to teach him a lesson.