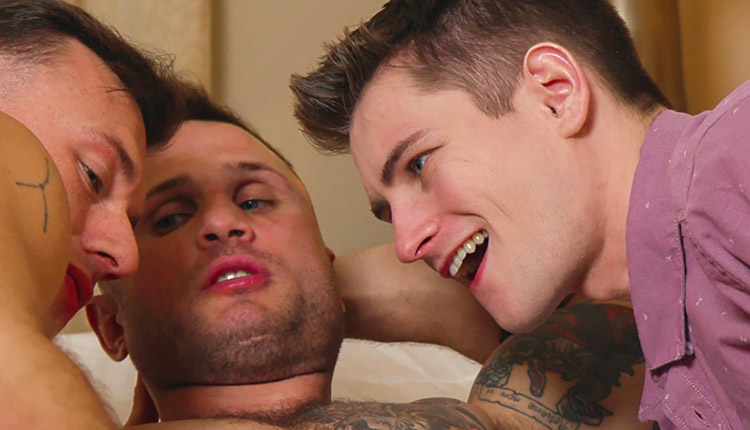 Trevor Harris, Blain O'Connor & Ryder Owens
Trevor's topped in 'Welcome To The Neighborhood' from Next Door Films.
Blain O'Connor just moved into the house next to boyfriends Trevor Harris and Ryder Owens. When a set of lost keys leads their paths to cross, the couple decides to give Blain a proper welcome to the neighborhood. For more Trevor, see his Next Door model page.