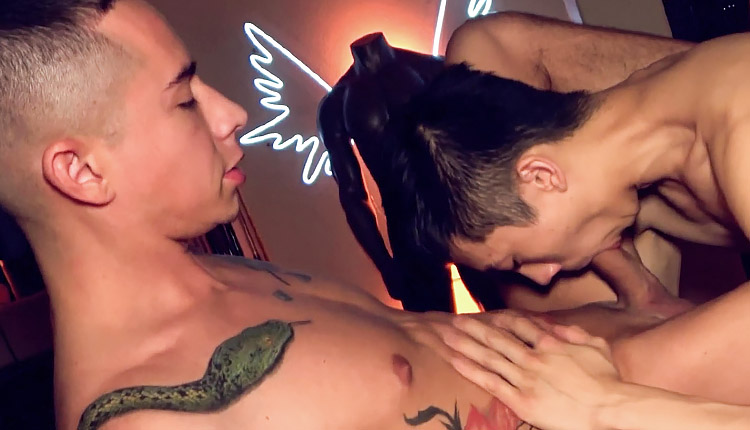 Tyler Wu & Vincent O'Reilly flip
Tyler tops Vincent and vice-versa in 'Pool Table Flip-Fuck' from Next Door Homemade.
Tyler Wu first started talking to Vincent O'Reilly when he was living in Edinburgh. They hit it off instantly and would talk about everything and nothing. He promised to make it to Vegas as soon as he could travel, and he did – which resulted in this pool table flip-fuck.