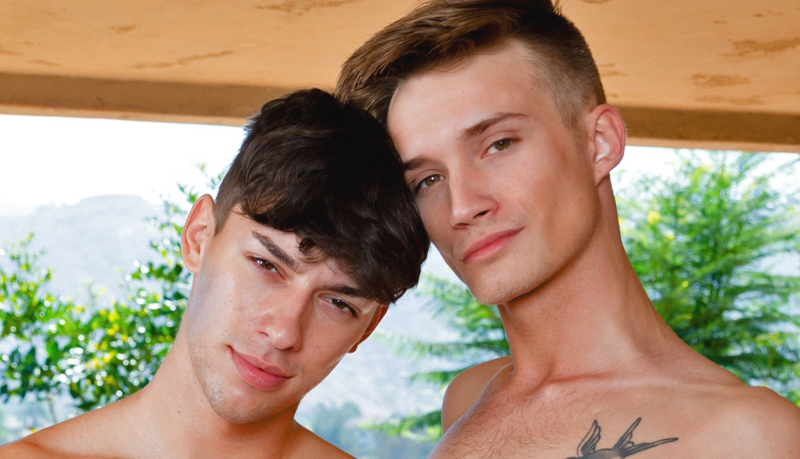 Zayn Mitchell debuts, humping Hayden Brier
Zayn arrives on top in 'Match Maker' from Next Door Twink.
Zayn Mitchell is a newcomer anyone would go for, but the chemistry is really cooking with Hayden. Zayn has already got his hands all over Hayden with a smile on his face and a bulge in his pants.