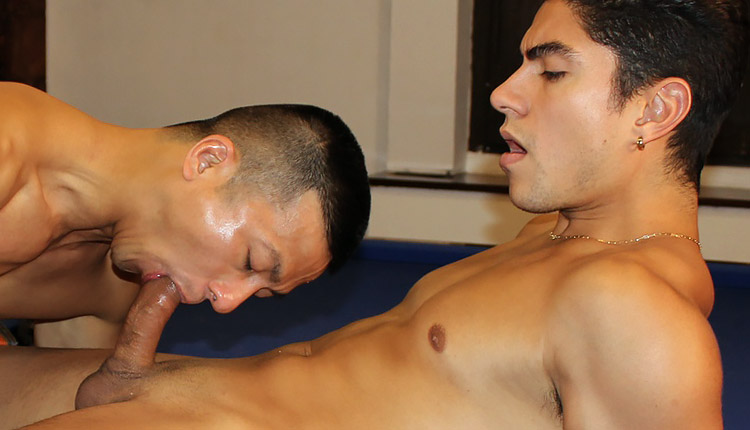 Alfonso Osnaya & Abraham Shehell top Zed Sheng
Zed's double-dicked in a 'Gaycation Mexico' episode from PeterFever.
Zed Sheng has a thirsty ass that needs filling, so he climbs on Abraham Shehell to ride his pinga as Alfonso Osnaya spits on Abraham's tool to make the ride even slicker before he crouches behind to make it a double penetration. Alfonso's first to pull out and slather Zed's crack in creamy icing, then Abraham pulls out to geyser his cum and pump back inside that cum-lubed ass. For more Zed, see his PeterFever model page.