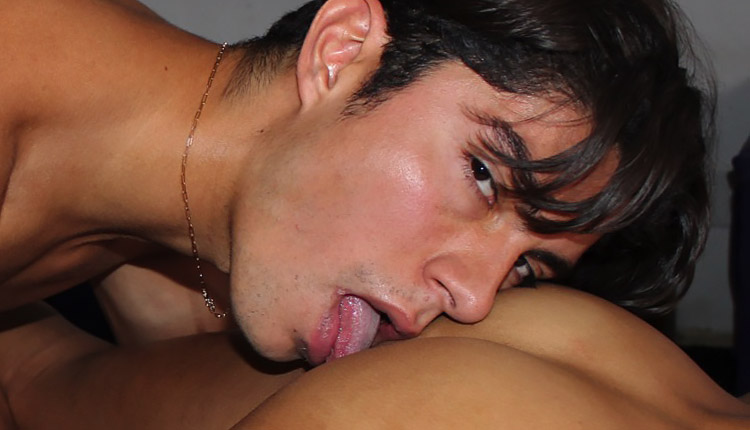 Alfonso Osnaya screws Travis Yukarin
Alfonso tops Travis in a 'Massage Exchange' episode from PeterFever.
Masseur Alfonso Osnaya takes on Asian stud Travis Yukarin. His hands knead and pummel, then he probes his tongue into Travis' crack and gets hm twitchin' for a drilling. Alfonso climbs on the table and his bare dick slips into that hole, and Travis bumps his booty up into every thrust. Travis rides his ass on Alfonso's pole, then Alfonso steps down and plows in again.