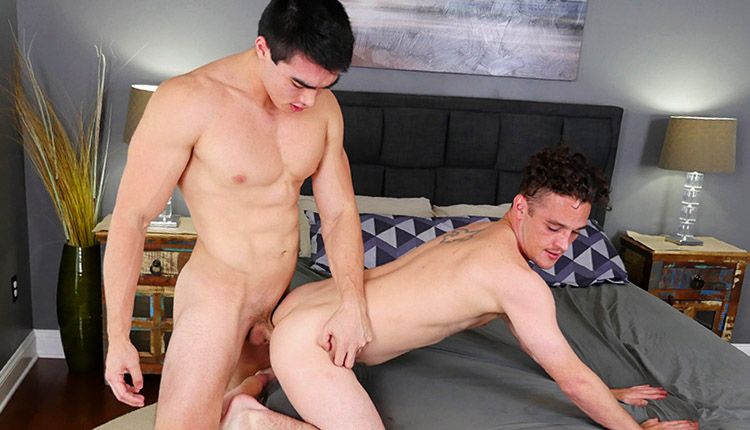 Axel Kane bangs Bobby Owens
Axel tops Bobby in 'Testing Axel's Boundaries' from PeterFever.
Axel Kane is hanging with 'gay for pay' Bobby Owens, who's intent on taking Axel out of his comfort zone. When Bobby gets on all fours and sticks his booty up, Axel's happy to give his butt a quick kiss and plow in bareback. He pins back Bobby's legs, climbs onto the bed for a tighter screw, and finally shoots onto Bobby's tight abs and licks it up.