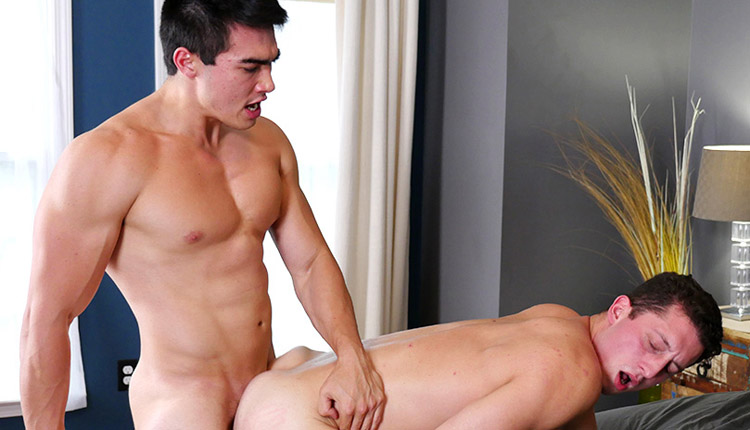 Axel Kane drills Drake Tyler
Axel's on top in 'Rocking Drake's World' from PeterFever.
Horny Drake Tyler needs a good fuck, and he goes right to work swallowing Axel Kane's cock. Axel turns Drake's face up, fucking his face good, then pulls down Drake's shorts and plows bareback into the young stud's hungry ass. Axel holds Drake by the hips and pumps his cock in for the sprint to the finish. He pulls out just far enough to spray Drake's crack with cum then breeds his dick back in.