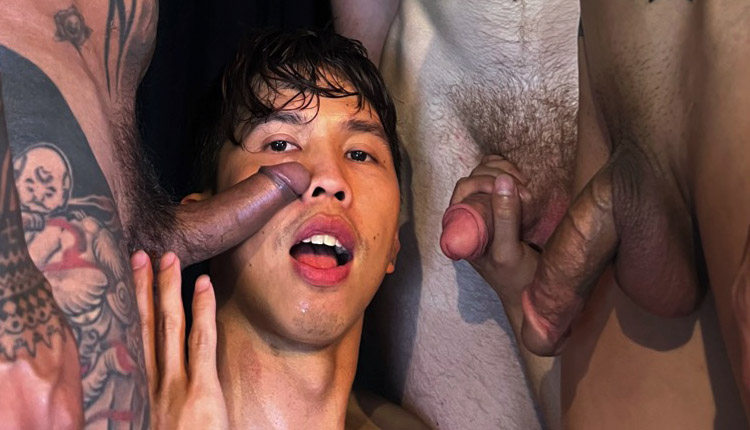 'Camp Crystal Cock' part 5
PeterFever's series reaches its orgiastic conclusion.
Levy Foxx joins Danny Wilcoxx and Nolan Knox in the shabby lair of psycho Jason Whoreknees as the mastermind step forward and reveals himself as camp counselor Zacc Andrews. Zacc and Jason strip down, to get their jollies with the young studs. Danny and Nolan chow down on Zacc's fucktool as Levy slurps Jason's piece. Zacc then screws Levy while Jason thrusts into Danny and every camper twink serves the sexual kinks of the two psychos.