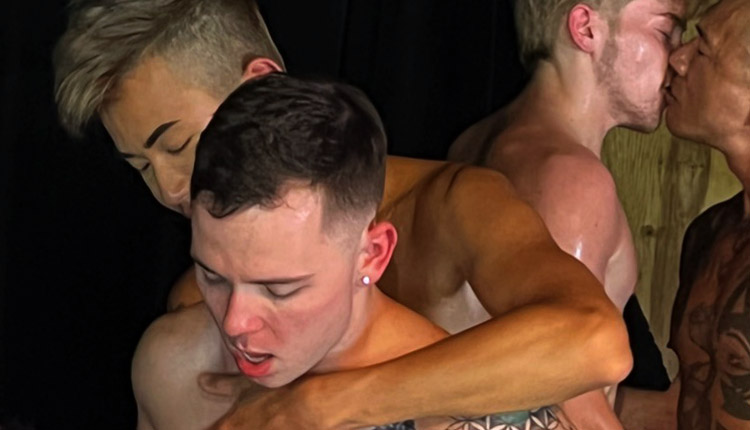 'Camp Crystal Cock' part 6
The five-man orgy continues in part 2 of 'Edith's Revenge' from PeterFever.
The five-man orgy continues as Levy Foxx is suspended in a spit-roast between Zacc Andrews and Damian Dragon. Nolan's bringing up the rear, as he plows into Zacc's ass. Levy's booty gets passed along, then the studs split off to fuck, changing partners minute by minute. When Levy's ass needs a break, he drops down to suck off his three tops, getting a strenuous tongue workout in the deal.